~Hi Friends~
Hope everyone is having a wonderful weekend.  I have to say the links from last week are AMAZING!  I know you will enjoy!
Have you seen Dixie Delights nursery all grown up?  I love the color palette, such a gorgeous room that will grow with him through the years.
I'm loving this corner of Trumater's dinning room, so pretty!
These statement stairs are awesome from Amy Allender!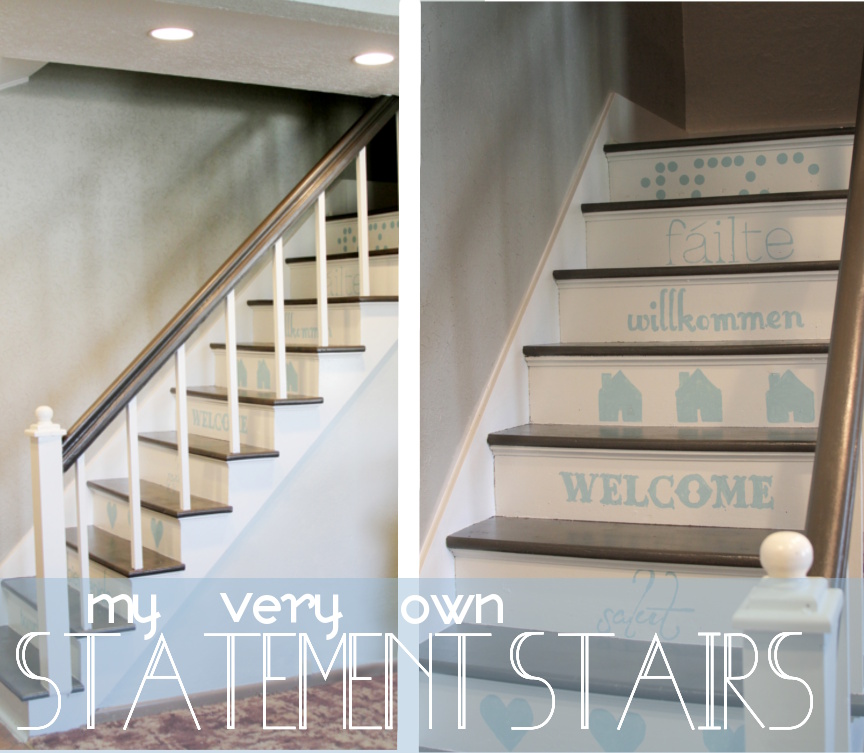 How gorgeous is this moody blue powder room from Evolution of Style!
Check out the gorgeous wreath Lake Girl Paints made from natural elements she picked up on her walk.
Can you believe Designing Domestically turned her home goods find into a kitchen island, you have to see how she did it!
These sweater Christmas trees from One More Time To Celebrate are adorable. I have just the perfect sweater for this project!
Can't wait to see what you have to link up the week!
Please do not add links that promote giveaways or something you are trying to sell. Link up projects, something you have made, a craft a yummy recipe or inspiration you think others will enjoy.
2 links per person please that you have not linked up before.
Please play fair and link back in some fashion. Hint Hint….I only feature those that have a link back…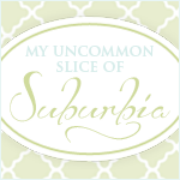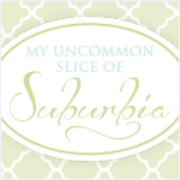 <div align="center"><a href="http://myuncommonsliceofsuburbia.com/" title="My Uncommon Slice of Suburbia"><img src="http://i775.photobucket.com/albums/yy39/Kristinsal/buttonnew-1.png" alt="My Uncommon Slice of Suburbia" style="border:none;" /></a></div>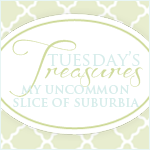 <div align="center"><a href="http://myuncommonsliceofsuburbia.com/" title="My Uncommon Slice of Suburbia"><img src="http://i775.photobucket.com/albums/yy39/Kristinsal/TuesdaysTreasuresbutton.png" alt="My Uncommon Slice of Suburbia" style="border:none;" /></a></div>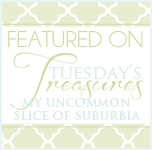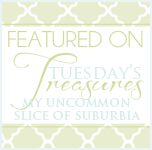 <div align="center"><a href="http://myuncommonsliceofsuburbia.com/" title="My Uncommon Slice of Suburbia"><img src="http://i775.photobucket.com/albums/yy39/Kristinsal/TuesdaysTreasuresFeaturedbutton.png" alt="My Uncommon Slice of Suburbia" style="border:none;" /></a