Grammy nominated sensation, Celtic Woman are returning to San Diego on Tuesday May 7 at 7:00 pm with a brand new live show called Ancient Land.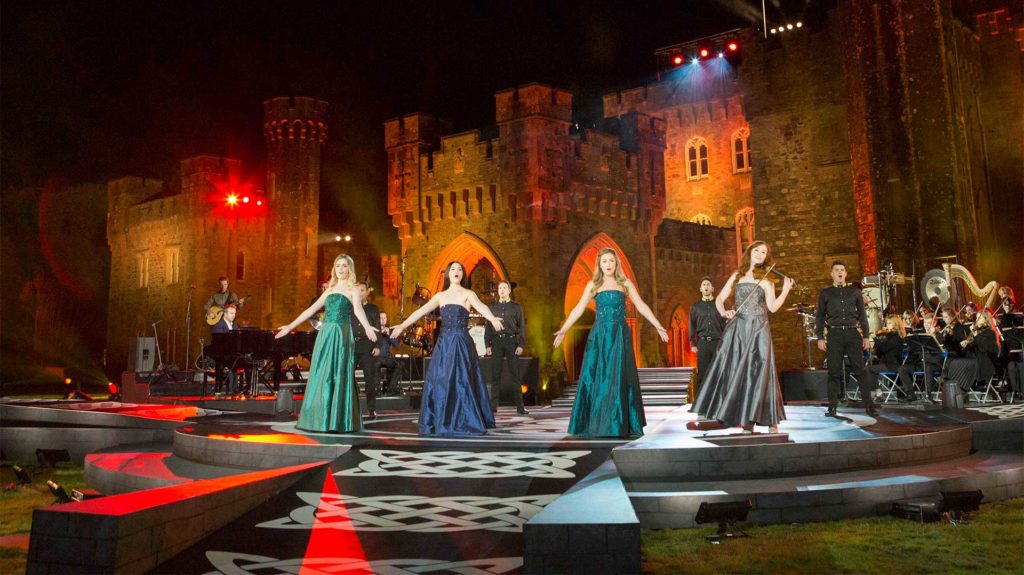 Since its debut, global musical sensation Celtic Woman's concerts continue to capture the hearts of an audience that spans the globe. Both an accomplished recording ensemble and a world-class performing collective, Celtic Woman celebrates Ireland's rich musical and cultural heritage, while continuing its remarkable legacy of introducing some of Ireland's most talented singers and musicians onto the world stage.
Their new album Ancient Land celebrates the centuries-old Irish tradition of telling stories through song: stories of the land, stories of love and stories of dancing – songs that will bring a piece of Ireland to audiences everywhere.
Celtic Woman continues to transcend national and cultural boundaries to celebrate the timeless emotion of Ireland's centuries-old heritage. A one-of-a-kind live act, Celtic Woman combines the country's finest musical talents with epic stage production to present a uniquely inspiring live experience.
Experience the Grammy® Nominated Celtic Woman on their all-new tour, Ancient Land,the next chapter of their extraordinary musical journey.
Simply leave a comment below for a chance to win 2 TICKETS TO SEE CELTIC WOMAN AT THE Civic Theater in San Diego ON Tuesday May 7 at 7:00 P.M. Tickets will be available at the Will Call the night of the show.

Winner will be selected randomly using random result generator. Giveaway ends Wednesday May 1, 2019 11:59 pm
Winner of the giveaway is Kristine, congratulations, I will e-mail you all of the details!
You can find more info on the show here.