I really love this time of year!
Friends and family gathering inside, the warm glow of lights, the sparkle from the tree,
the smell of pine
and the joy in my children's eyes!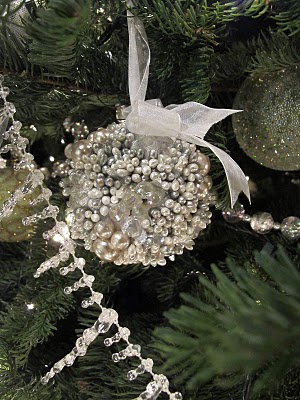 I love decorating with a white and silver color pallet. The added touches of  glass, beads and the color green make for a very elegant tree.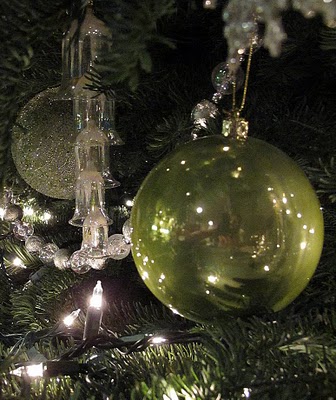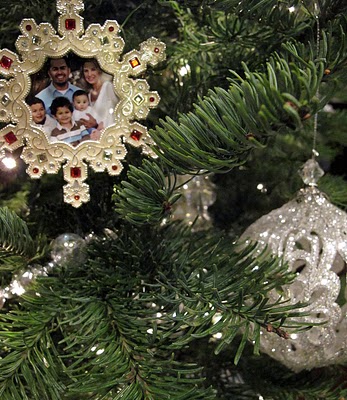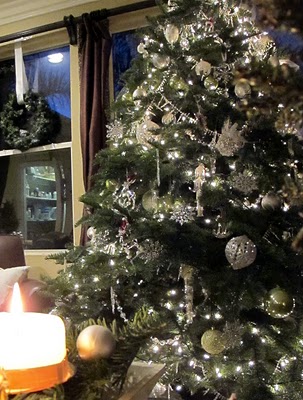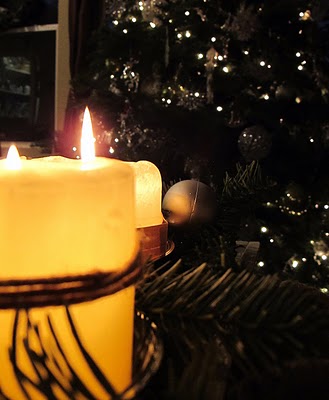 All of the glass ornaments came from my mother in law, I love how they sparkle in the light.
My favorites are the ornaments given to my boys on their first Christmas from my in-laws.  It brings back such special memories!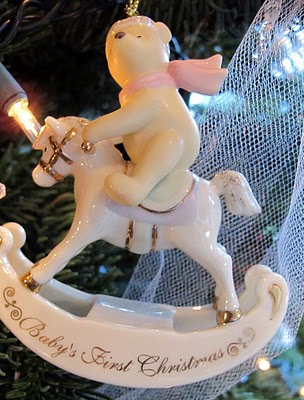 Speaking of the boys, don't worry, their rooms are all decked out in green and red with nutcrackers, Santa, villages, stockings and all things kids love!
Thanks for letting me share with you!