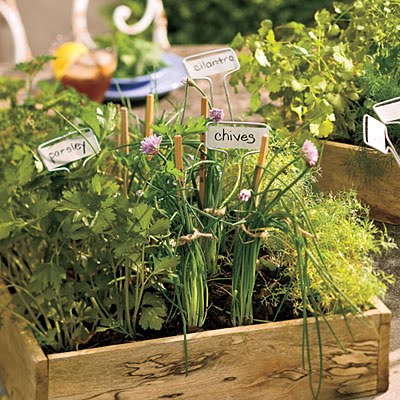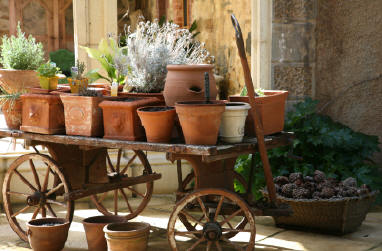 I really am fortunate to live by so many wonderful people that I don't call my neighbors I call them my friends.
We look out for each other, we travel together, we watch each others kids, we support each other, it really is a wonderful thing. I know how blessed we are and it really wouldn't matter if we hit the loto, we would never move!
The benefits of wonderful friends is growing our own fruits and vegetables and sharing with everyone. It kills me to buy produce at the grocery store but sometimes what we are growing isn't in season and I have to purchase it. When one of us talks about what tree we are going to plant next we think about what we don't already have around here.
All the bunnies were eating all of my goodies so my hubby built me a raised herb garden with a gate, I love it! Sorry little bunnies!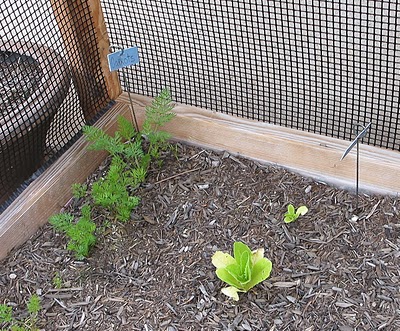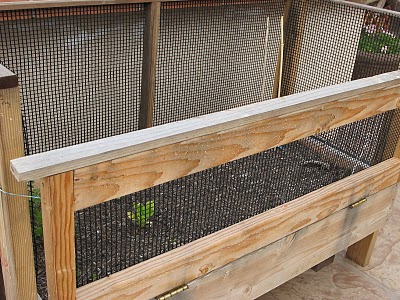 The avocado's were the best so far this year, seriously tasted like butter, amazing! My neighbor gives me a bag of about 6 every week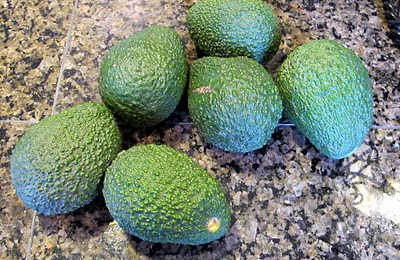 I've been know to make a pretty mean margarita with our orange tree and of course OJ for the kids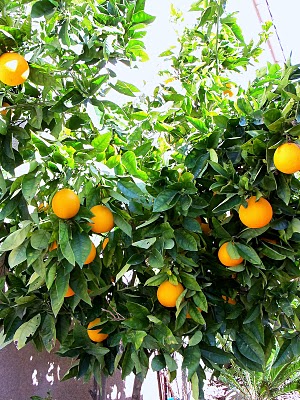 We have a few neighbors with lemon trees, let me tell you , nothing like fresh squeezed lemonade in the summer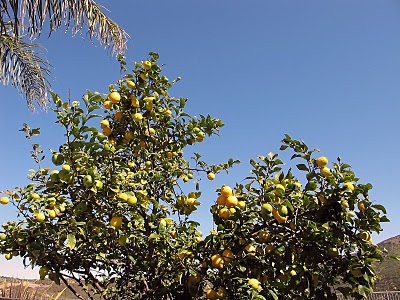 I'm so embarrassed of my lime tree, poor thing, we never installed sprinklers on that side of the house and I forget to water it. Imagine if I actually took care of the tree, we would have an amazing crop. Right now we get about 50 for the season.
Have you seen these trees, oranges, lemons and limes all in one! Amazing!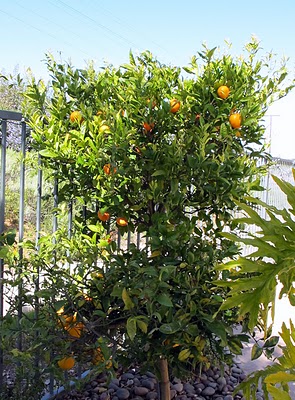 She even has the cutest little apple tree.
Hope I've inspired you to plant a fruit tree or start a little herb garden the payoff is so rewarding! Wish I could give all of you wonderful friends a gorgeous arrangement like this one! My mother in law arranged it for me.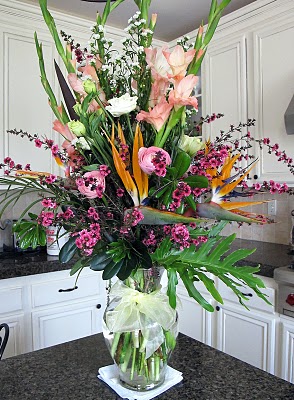 We live close to a wholesale flower company and they are nice enough to allow me to buy from them!