What a fabulous party we had on Saturday!
Although 3 of the 5 siblings have passed on my dads side, the kids have taken over to make sure we keep with tradition and have our annual Christmas party every year.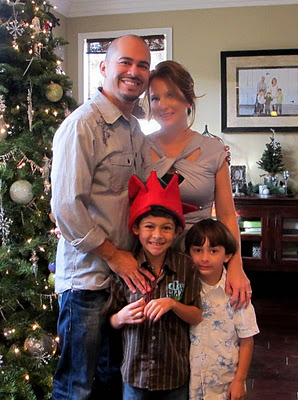 Missing 1 kid
Because the weather was so nice we were able to utilize the inside of the house as well as the outside.
Santa came by for all the kids to see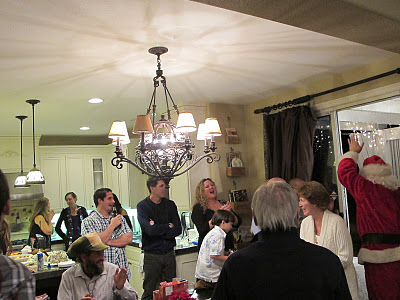 I even caught Santa sneaking in a kiss behind Mrs. Claus back.
I have to say these two were my lifesavers!
Cooked a turkey for me, bartender, helped clean, made a special appearance, wow!
Thank you Tottens!
Have I told you my family is pretty darn funny too?
Thank you to my fabulous sister for all of her help, seriously couldn't have done it without you, thank you!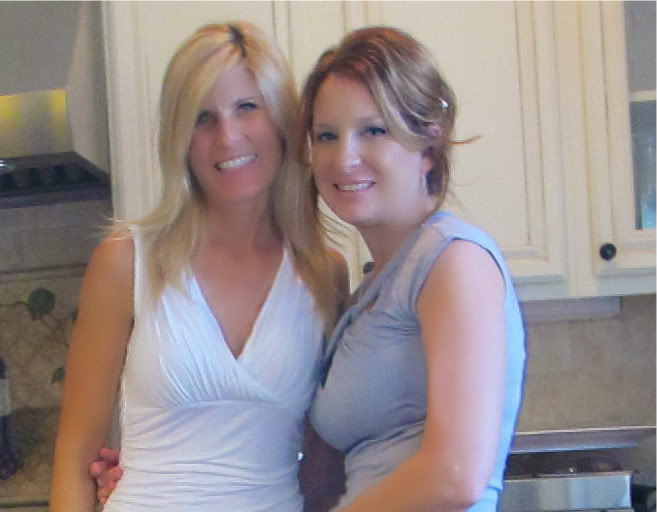 And of course my hubby for putting up with me that week and getting the yard all beautified.
The dogs well, they just sit around and look cute.
OK, seriously, can this little guy be any cuter?
A huge thank you to all of those that guest posted for me while I was getting the party together, you are all the best!