There are so many practical yet gorgeous pantry's out there! The chalkboard paint had my mind swarming with ideas
Country Living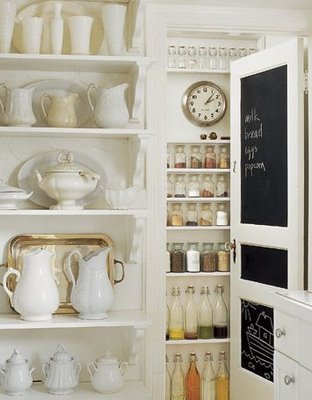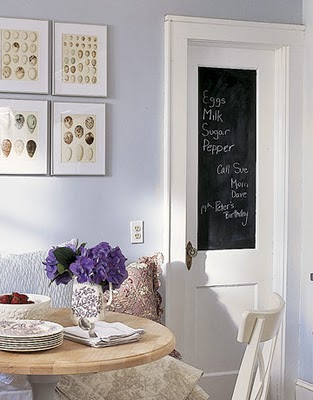 House Beautiful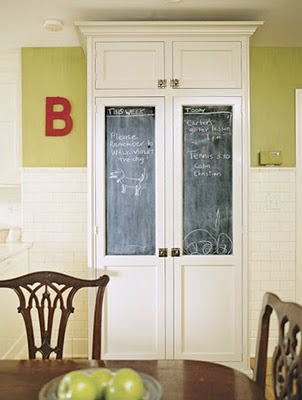 vision decor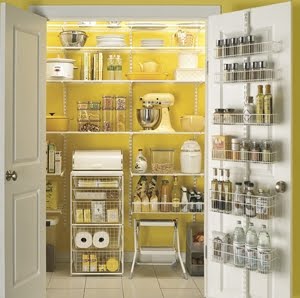 decor design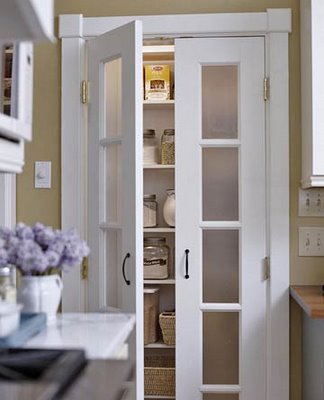 Unknown
This reminds me of my grandparents! She would can all of her fruits, their garden was amazing!
The inside of my pantry door is usually filled up with schedules, carpools, calenders, reminders, lists……It's not so pretty. So I went to Home Depot and purchased some chalk board paint and went with it.
After one coat of this
After 3 coats
Have a great weekend!
XOXO
Kristin