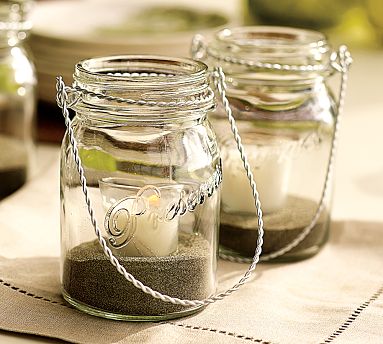 OK, yes you have seen these everywhere and I had to have one! So I took it upon myself to wash out a few spaghetti sauce jars I had sitting around and make a few of my own. Instead of boring you with the details of how I did it I'll link you up to the wonderful Maryann from Domestically speaking, her directions were very detailed and perfect! Thank you Maryann for your inspiration! Isn't her lantern beautiful!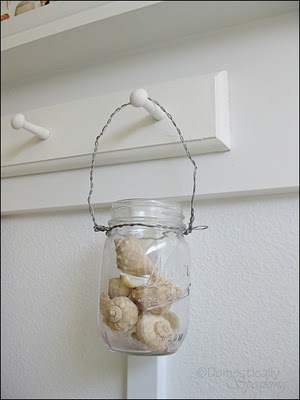 Here are my supplies plus whatever contents your going to put in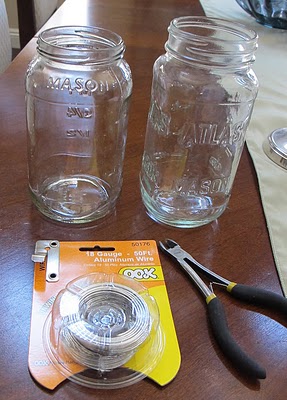 And here is my little knockoff
It was a fun easy project! Thanks ladies for the inspiration! Yes, the bathroom is almost done! I repainted the cabinets, I know I can never make up my mind, and we are in the process of trimming out the mirror. I can't wait to show you this inexpensive high impact project!
Have a wonderful day!