~Hi Friends~
Hope you had a wonderful weekend.  Our's was super busy with birthday parties, all stars, swimming, church group and so much more.  To say the least I have not made it to Home Depot to replace the bit on the drill that I broke to complete the bathroom cabinets. Maybe today? Keeping my fingers crossed.
I love to feature a few highlights for Tuesday's Treasures but Stay at Home-ista's living room deserved a little special attention.   Just take a look!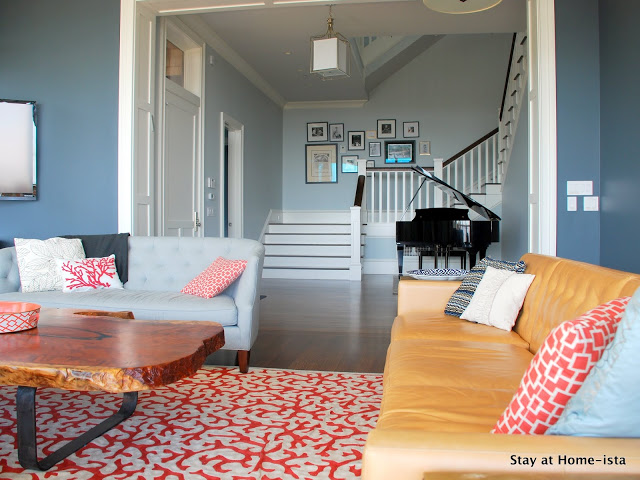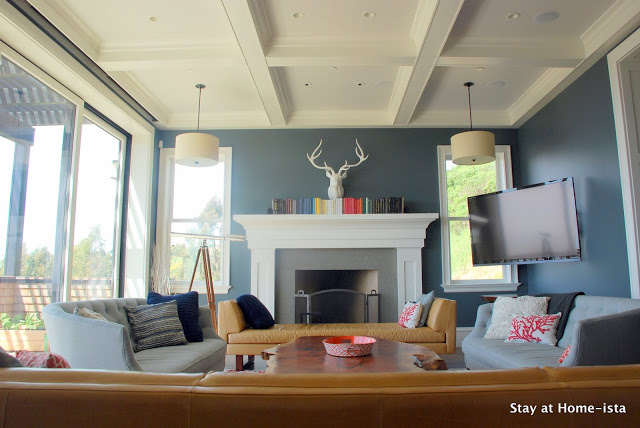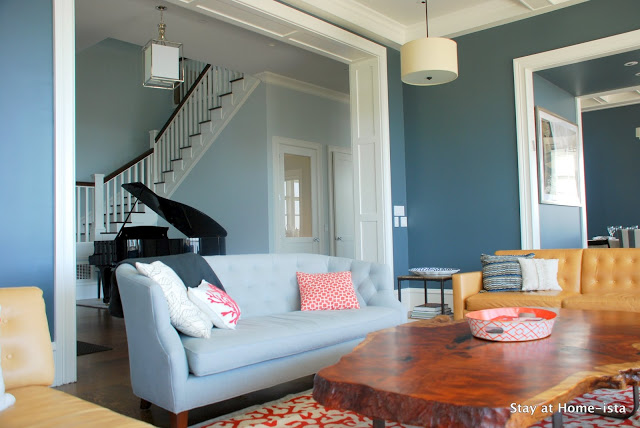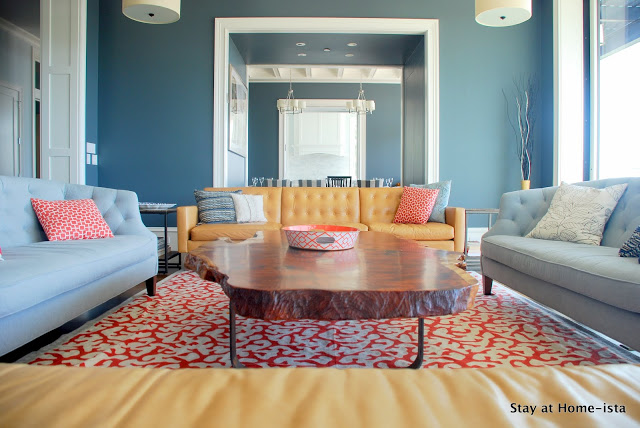 The pops of orange against the blue, the white and black trim, the sofa's, that rug, oh my.  I could go on and on.  It is pure perfection, just when I thought Jessica's home couldn't get any better, well, it does!  Thank you for sharing with us Jessica!
~See you tonight for Tuesday's Treasures~