Happy Friday, I love Friday's!
So, there were a few of you right yesterday.
We are finally finishing up the foyer!!!
On this post I listed what needed to be finished.
I was hoping to be finished by Christmas…
Ooops!
Here was the list
Paint all the walls Bleeker Beige~Check
If you missed the post on the LOOOOOONNNNGGGG journey to finding this color you can read this post



Finish the crown moulding~Check (thanks wonderful hubby)


Paint the entryway table~Check


Install wood on the stairs~Next week
Last minute added find a new light ~check
So very soon I'll have a new foyer to show you, I'm so excited!

Onto Feature Friday!
I'm so excited to introduce you to the very talented
Jenny from Evolution of Style.
Jenny and her husband have been transforming their home room by room and turning it into something they love.
I know you will love it too!
This is her daughters room. They made the headboard, isn't it gorgeous!
She gives a great tutorial here.
I love all her board and batten throughout the house. If you would like a tutorial, click here.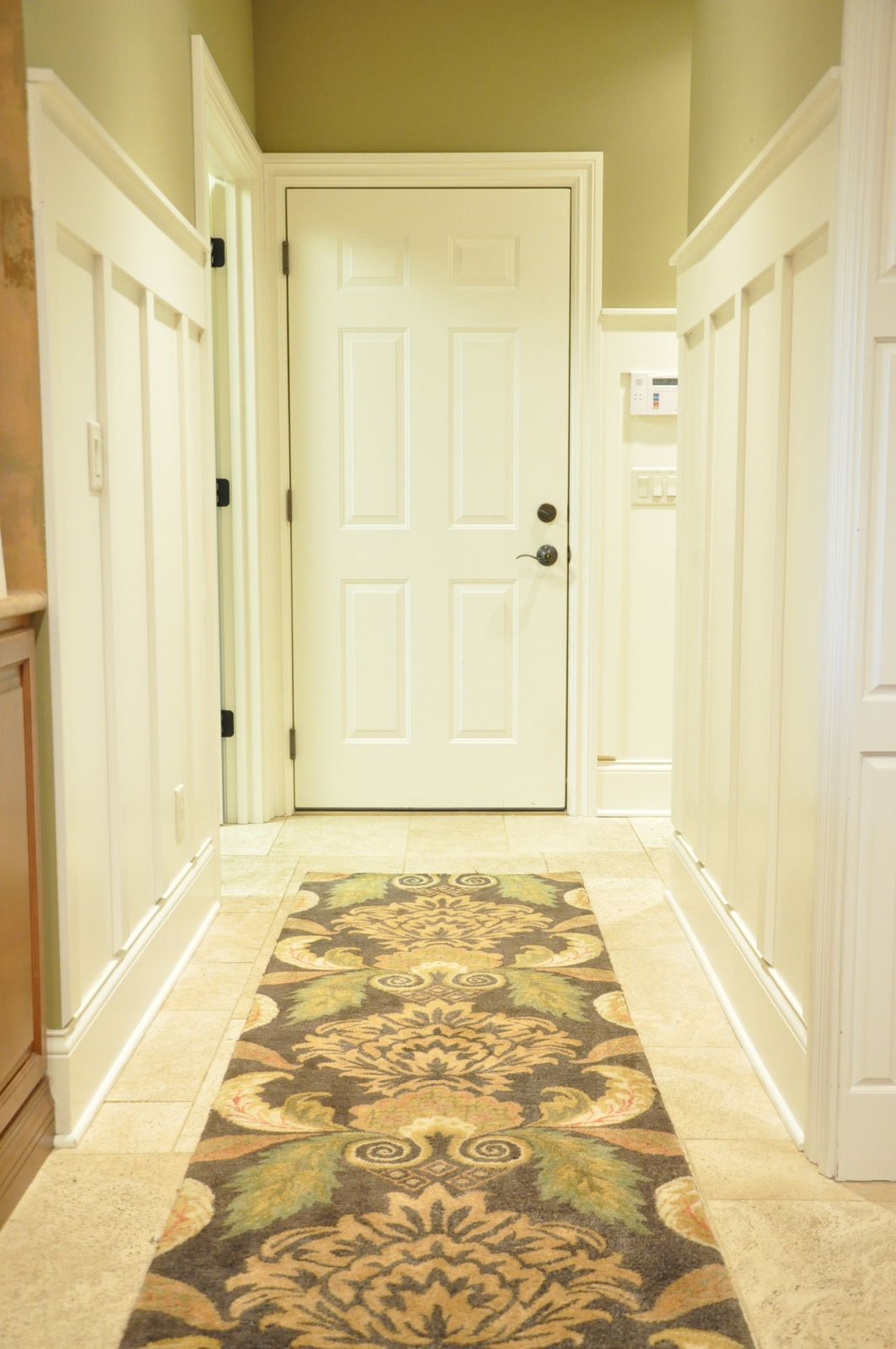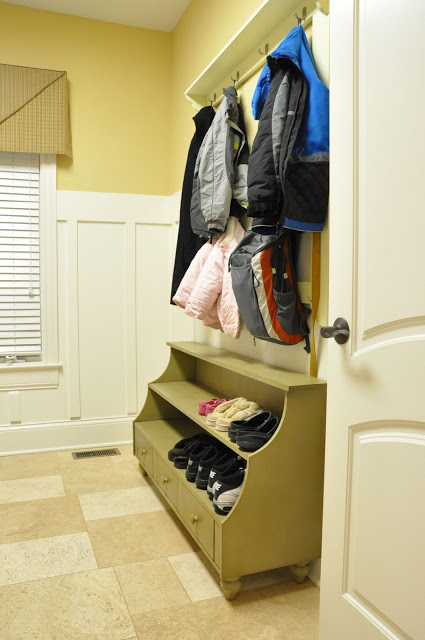 You know what I love the most, she has a mom cave and it's really girly!