It seems I missed decorating for Spring this year with our chaotic schedules so I jumped right into Summer and gave our family room a mini refresh. Inspired by the bright, sunny colors of summer, I added small pops of  color buying nothing new but flowers to brighten up the room.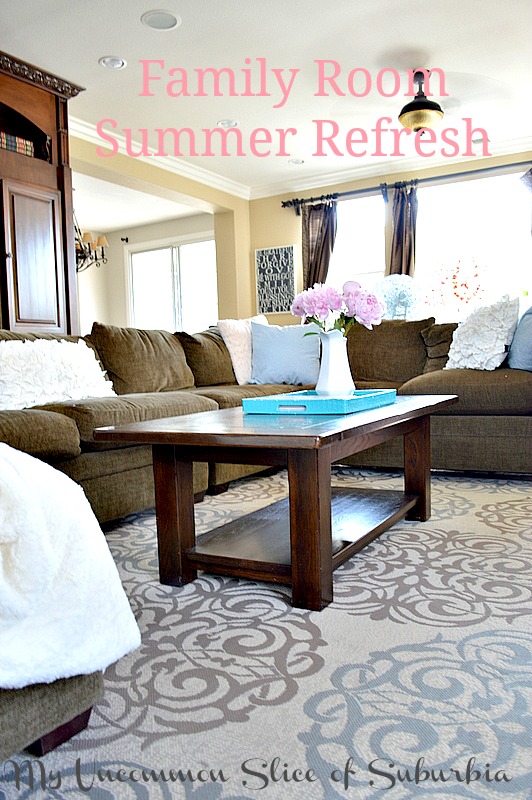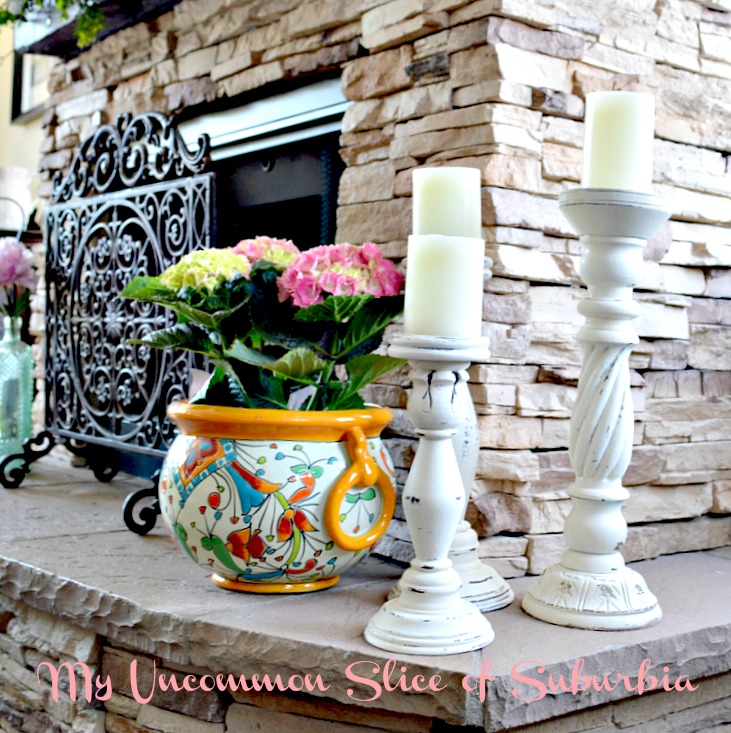 I love how peonies become more beautiful with each day!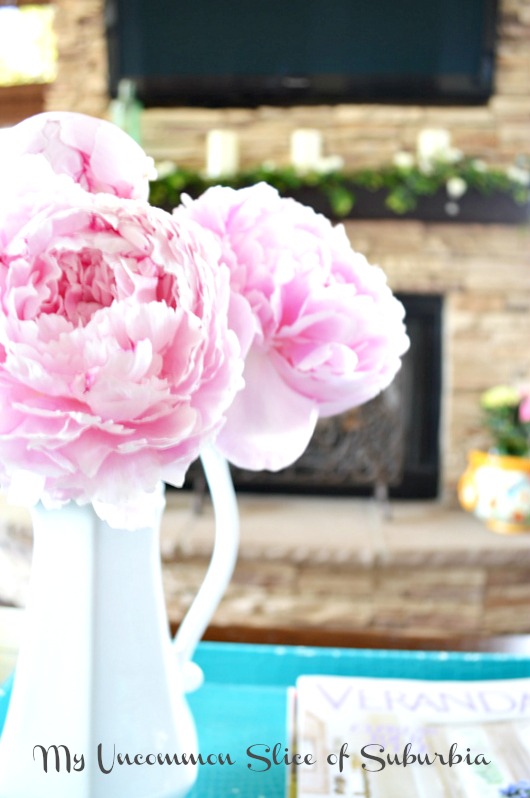 Next step was to give our rug a little love with a much needed rug pad for hardwood floors.  In the past, my old rug pads would leave a sticky residue to the wood and the couch would still move around so I just gave up thinking they were all the same.  Not this pad, our rug DOES NOT move, my couch does not move and I have that squishy feeling back when I step on our rug!
~Look, even Abby likes the new pad~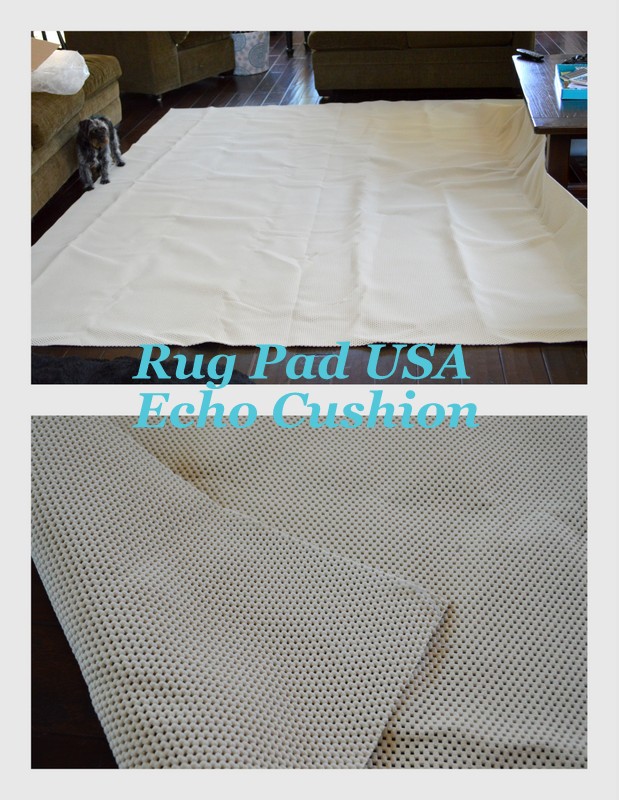 I chose the Eco-Cushion rug pad from Rug Pad USA, it is eco-friendly, non-toxic, odor free and they cut the pads specifically to the size you need, how awesome is that!  Customer service was awesome, Will was amazing to work with and the pad was shipped super quick!
Our rug is a indoor outdoor rug I purchased about a year ago.  It seemed with the kids and the dogs we were burning through rugs every other year, which is not cheap.  With this rug I can simply bring it outside and hose it off when needed and now we have that extra cushion I was missing so much with our new rug pad.
I brought out the blue and white pillows from the closet and changed the black heavy blanket for a soft white throw.  The serving tray I found at Marshall's a few months back for $3 because it was scratched up, what a deal!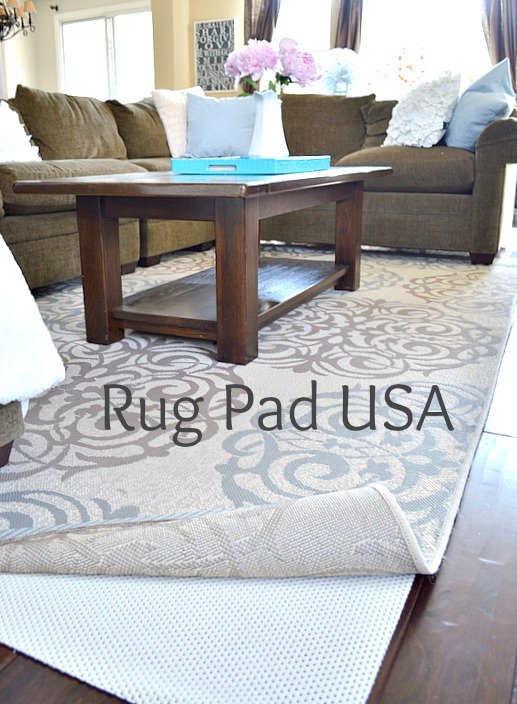 Around the fireplace I kept it pretty simple with candles, flowers and box wood greens.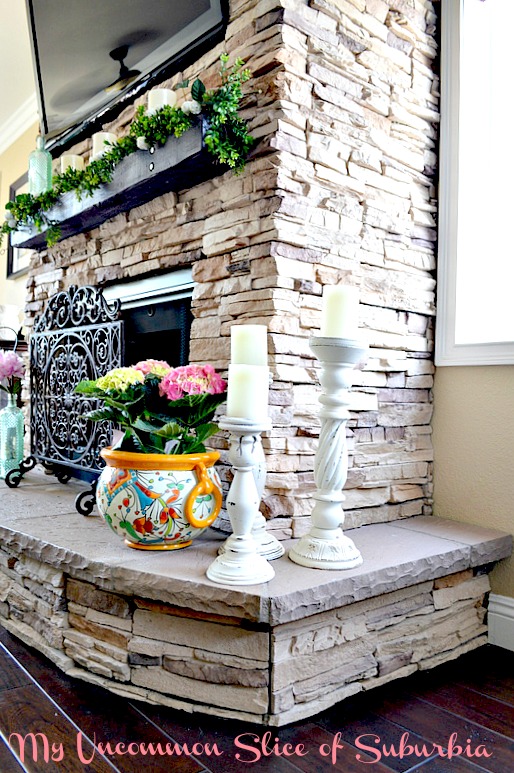 I love brightening this room up and so happy to have this rug pad, It  seriously is the little things!  Wishing you a wonderful rest of the weekend!
All my readers can receive 20% off any rug pad, just type in trade20off at check out.  Although I was given the pad for free all opinion of course are my own and always, 100% honest!