Lets face it, most of us can't just run out and redecorate a whole room to keep up with Summer's Color Trends.   Pantone's pick this year include lots of bright and bold hues including emerald green.
Eclectic Family Room by Arlington Interior Designers & Decorators Sara Tuttle Interiors
An easy way to update a room on the cheap is a throw rug or even just a simple bowl filled with vibrant color moss.
One of my favorites this year is poppy red, simply accessorizing with some throw pillows will revitalize any room!
BHG
 Ahhhhh…..Dusk Blue, so calm and relaxing. How about replacing some of the drapes with some beautiful panels.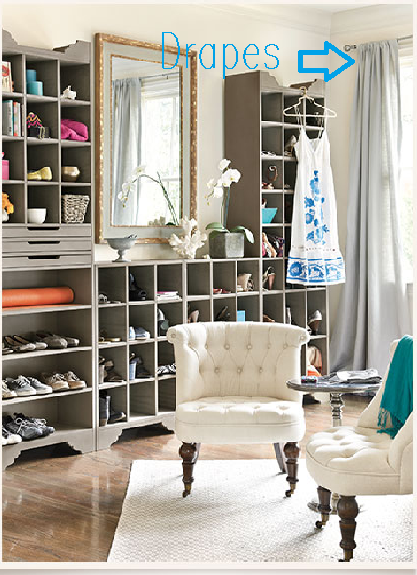 Ballard Designs
Another one of my favorites made the cut this year, Lemon Zest.  Simply add a bowl of lemons to any room for a subtle statement.
Style Me Pretty
 So don't go out and break the bank this summer, think nature, bring the outdoors in and you are all set!  Hope everyone is having a fabulous weekend!
~Thanks for stopping by today~