Hope everyone had a wonderful 4th!  We have been super busy with my oldest turning 10, family in town and our big fourth of July block party.  We have had a ton of fun but I am a little on the tired side which leads me into this next post.
I'll admit, I absolutely cannot live without coffee in the morning.  Something about the smell, the taste, the pick me up and yes I drink it black. I am truely, 100% adicted to coffee and it is in your best interest not to talk to me until I have had my first cup.  OK, maybe I'm not that bad I guess my husband should be the judge of that.
I found this tray about a year ago, painted it white and lined it with wrapping paper from Cost Plus World Market.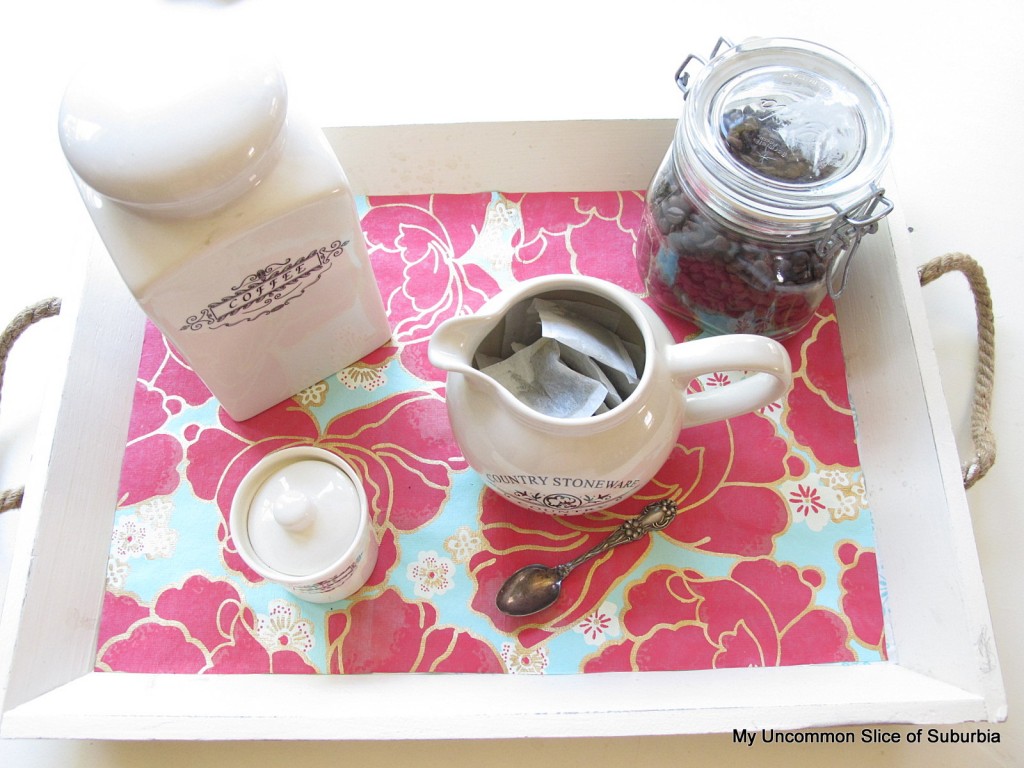 Yes I have the Keurig because well, sometimes I just can't wait that extra 5 minutes for the coffee to brew.  We also have a coffee maker which grinds the beans and brews the coffee in one, serious stuff here!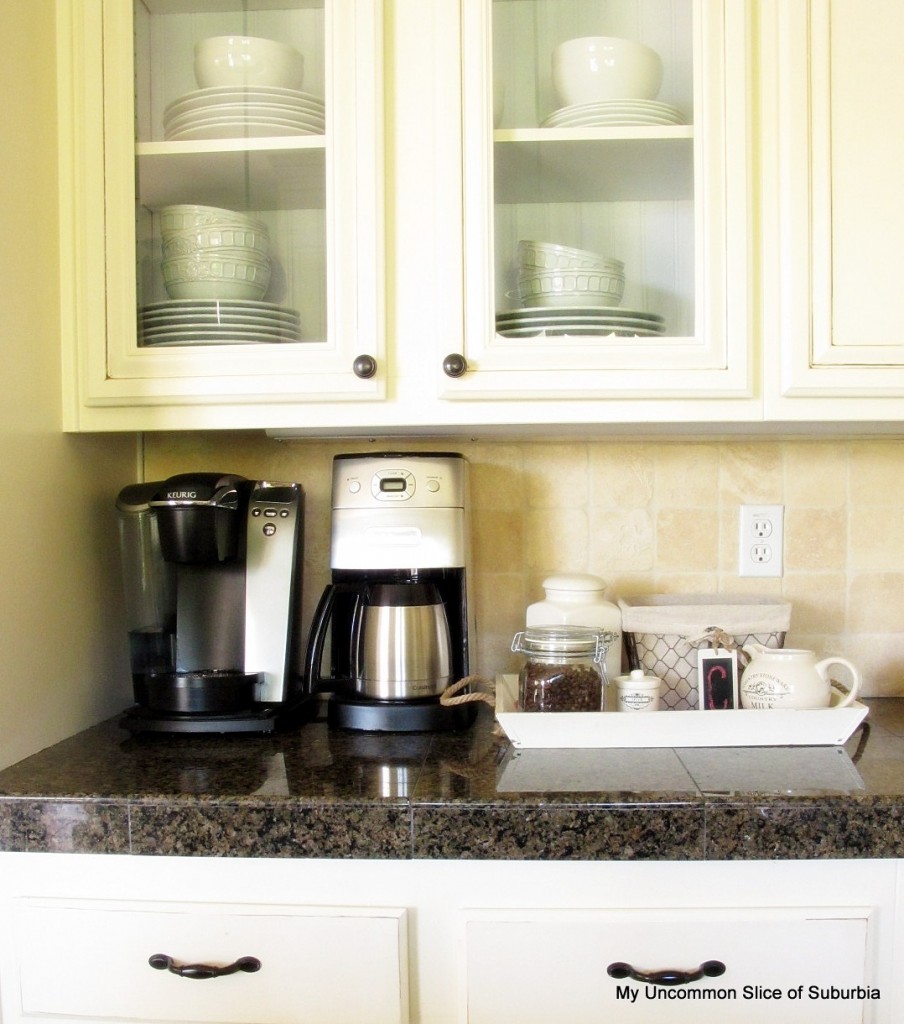 The spoon is actually my baby spoon that my mom saved for me.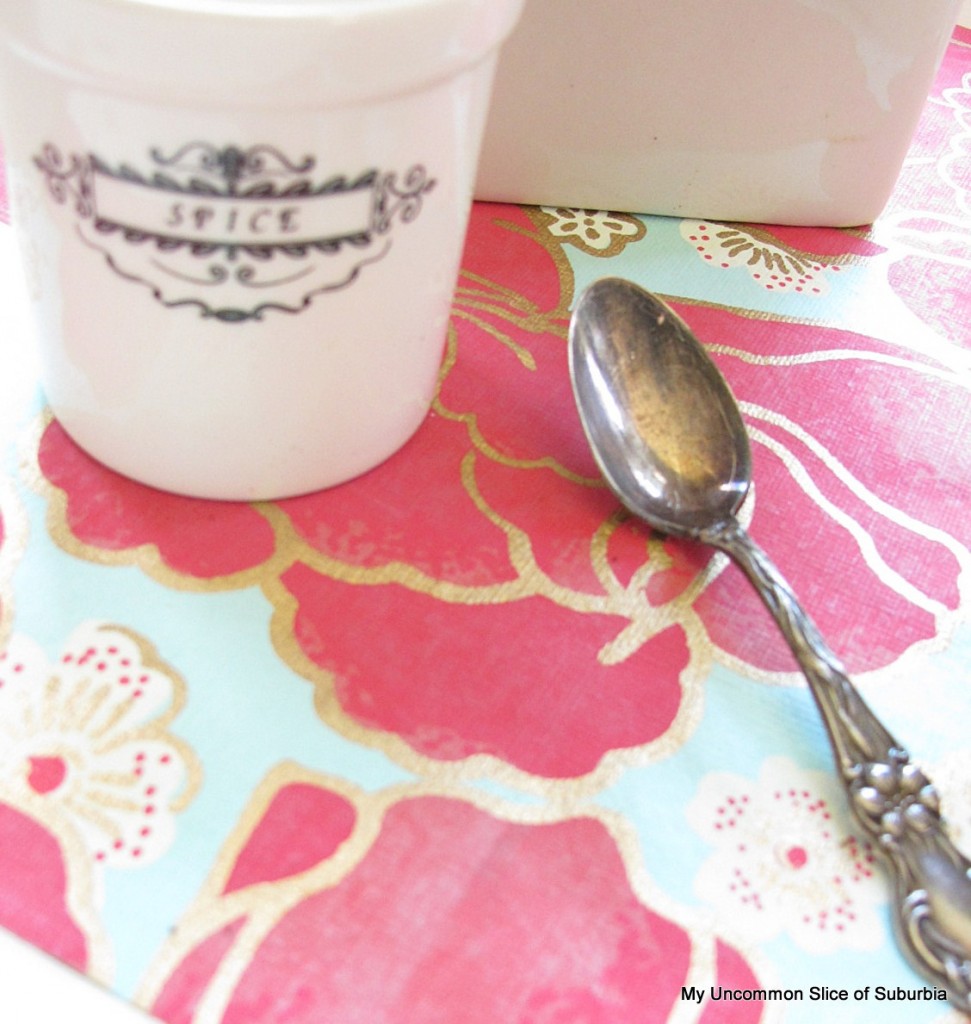 The beans, vanilla, one of my favorites.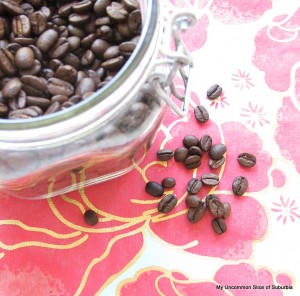 How about you, do you take your coffee as serious as me?
Linking up