I had this little project in mind but was sad to see I had run out of my Annie Sloan Chalk Paint stock, except for the white. Of course my brain started spinning and I went to work.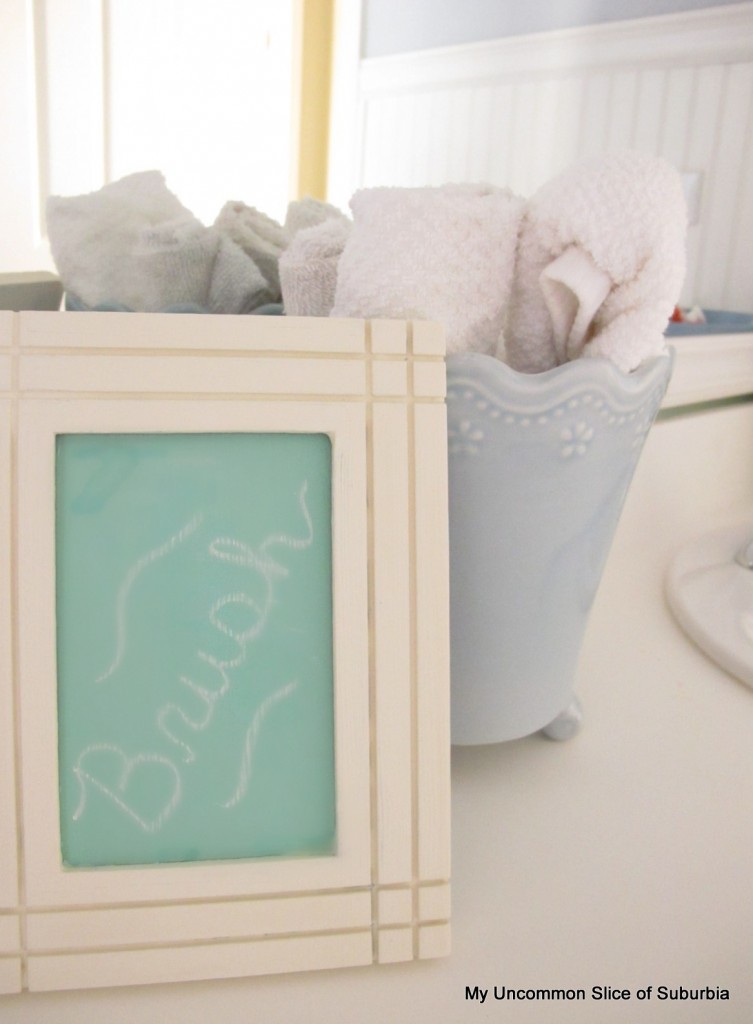 ASCP and a few drops of blue food coloring, hmmmm….lets see if it works.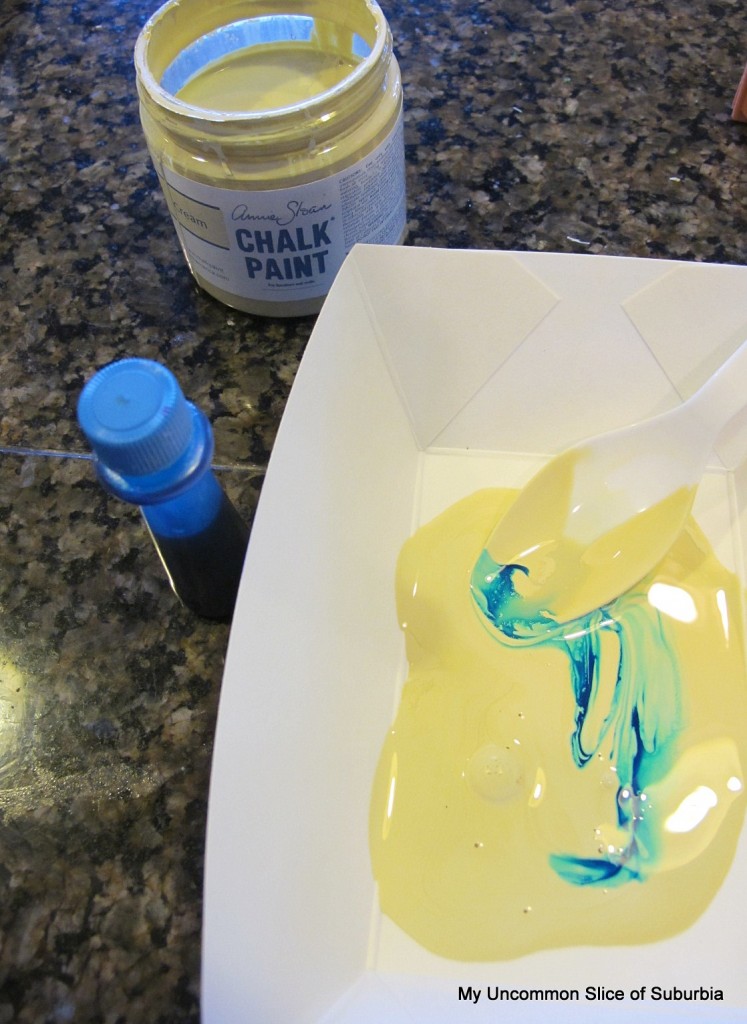 I painted it right onto the glass of a picture frame.
Gave the picture frame a coat of paint.
It worked! Now the boys will have a little reminder other then their mom to brush their teeth.
 Hmmm…now what else can use a little chalk paint and food coloring around here.
If you wuold like to see more of this bathroom makeover you can find it here.
Have a fabulous weekend!
Linking up