Since our stairs are getting a much needed makeover,
I thought I would share with what makes my heart pitter patter.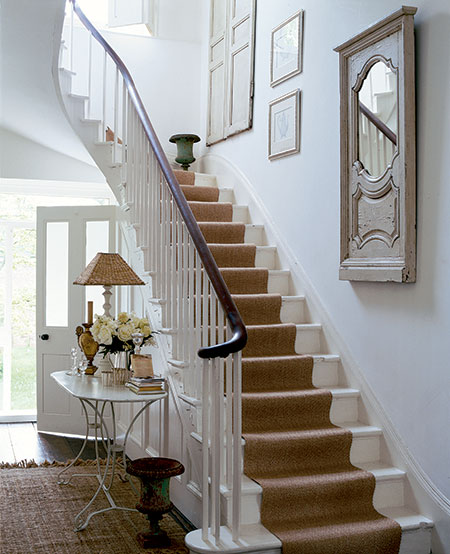 Found this picture on Urban Farmgirl
Speaking of this designer, his work is incredible.
Something about this space below just speaks to me.
All so differen't and all so beautiful!
I'm very happy living in a great big pile of dust and loving every

minute of it!