I have been busy painting the bathroom cabinets this weekend and am really liking the Chelsea Grey by Benjamin Moore. Here it is after 1 coat, such a pretty gray.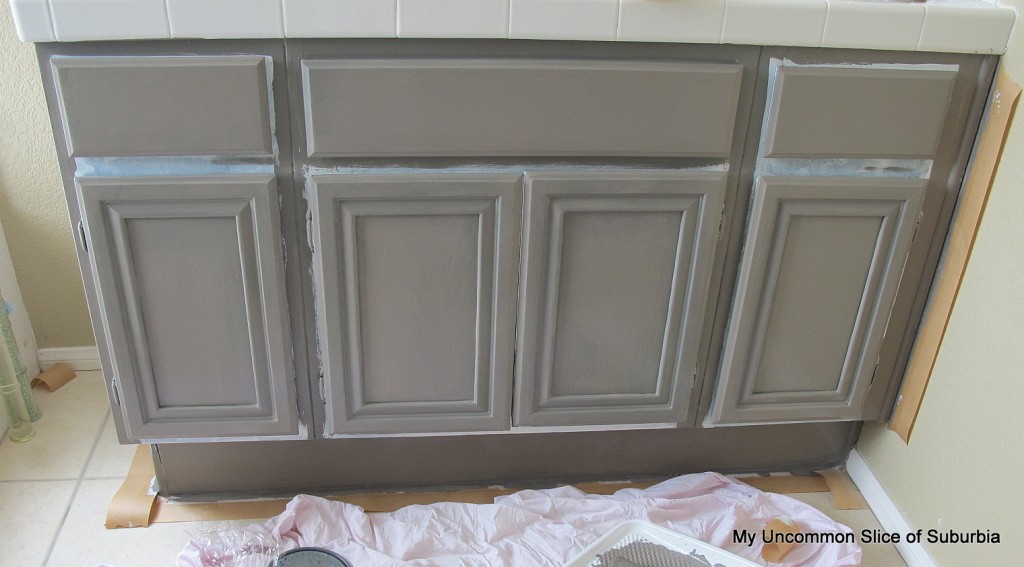 I thought since we were on the topic of paint I would show you a fabulous kitchen makeover that took my breath away. The California Farmhouse completely changed the whole look of her kitchen with paint, total cost $200.00, can you believe that!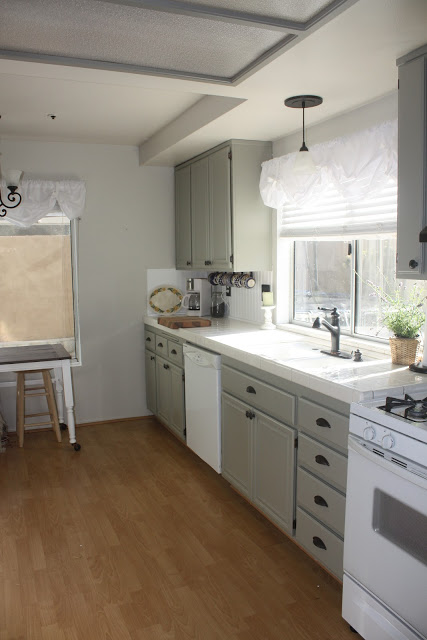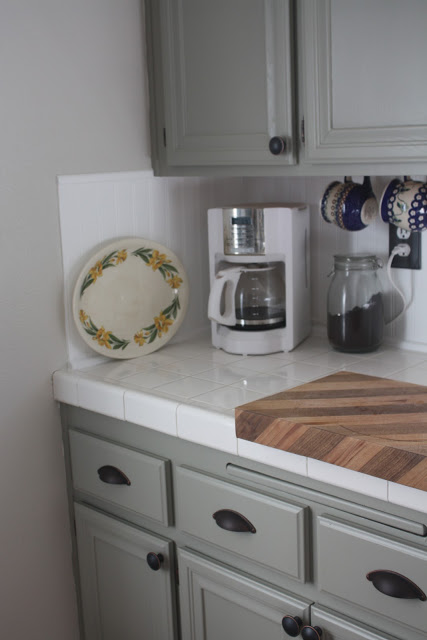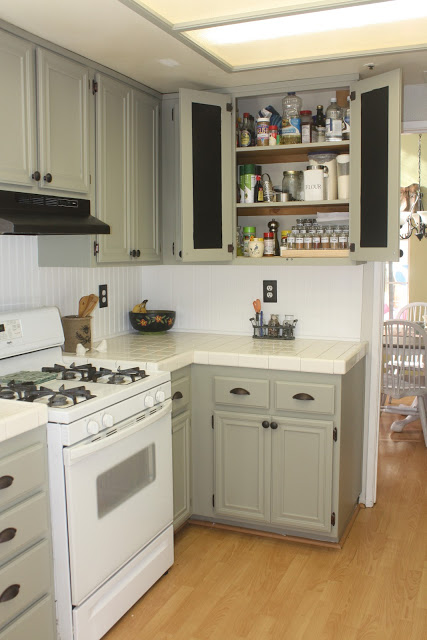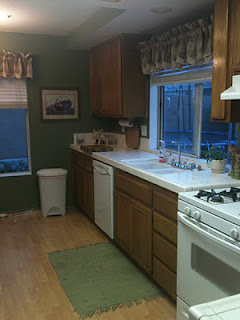 Pop on over for a bunch more pictures! Thanks Ali for allowing me to share with my readers.  Have a wonderful rest of your weekend, see you tomorrow.