Our kitchen is the hub of our home, it's where we spend a lot of our time.  The one thing that drives me crazy is a messy kitchen, over the holidays my pantry and refrigerator became a place to shove things in and forget about it.  So today I'm sharing my tips for organizing your refrigerator, next week will be the freezer and then I'll slowly put the pantry back together.  A huge thanks to Brenna at Domestic Charm for organizing this series, sometimes a deadline is all I need to get my butt into gear!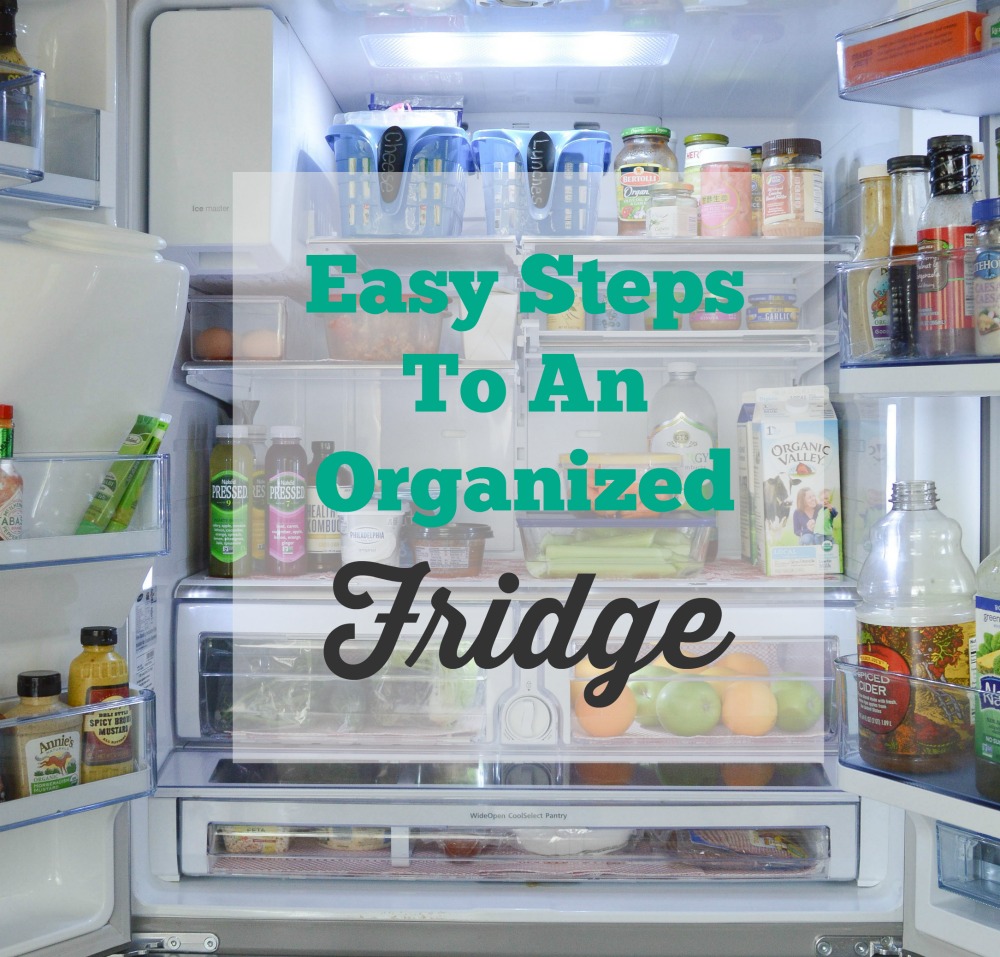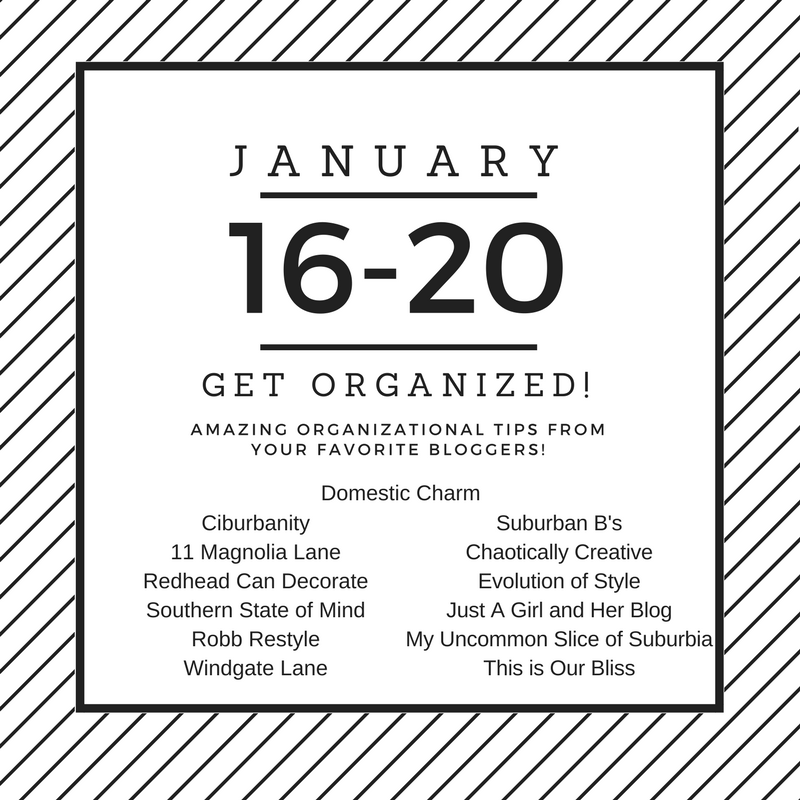 OK I know this isn't a ton of fun but you will feel so much better when you are done, promise!
*Affiliate links for your convenience 
SUPPLIES
Easy Pull Basket

Washable, Non Adhesive Refrigerator Shelf Liners

Small Plastic Storage Baskets

Removable Chalkboard Labels

Egg Holder
STEPS
First things first, empty everything out of your refrigerator you can do this in steps or section by section.   Throw away anything that has expired or worse, is growing mold. (Yup open up those jars and look inside and on the lids)
Clean!  I pulled shelves and drawers out and scrubbed them down with hot soapy water. Give the rest of the refrigerator a good wipe down.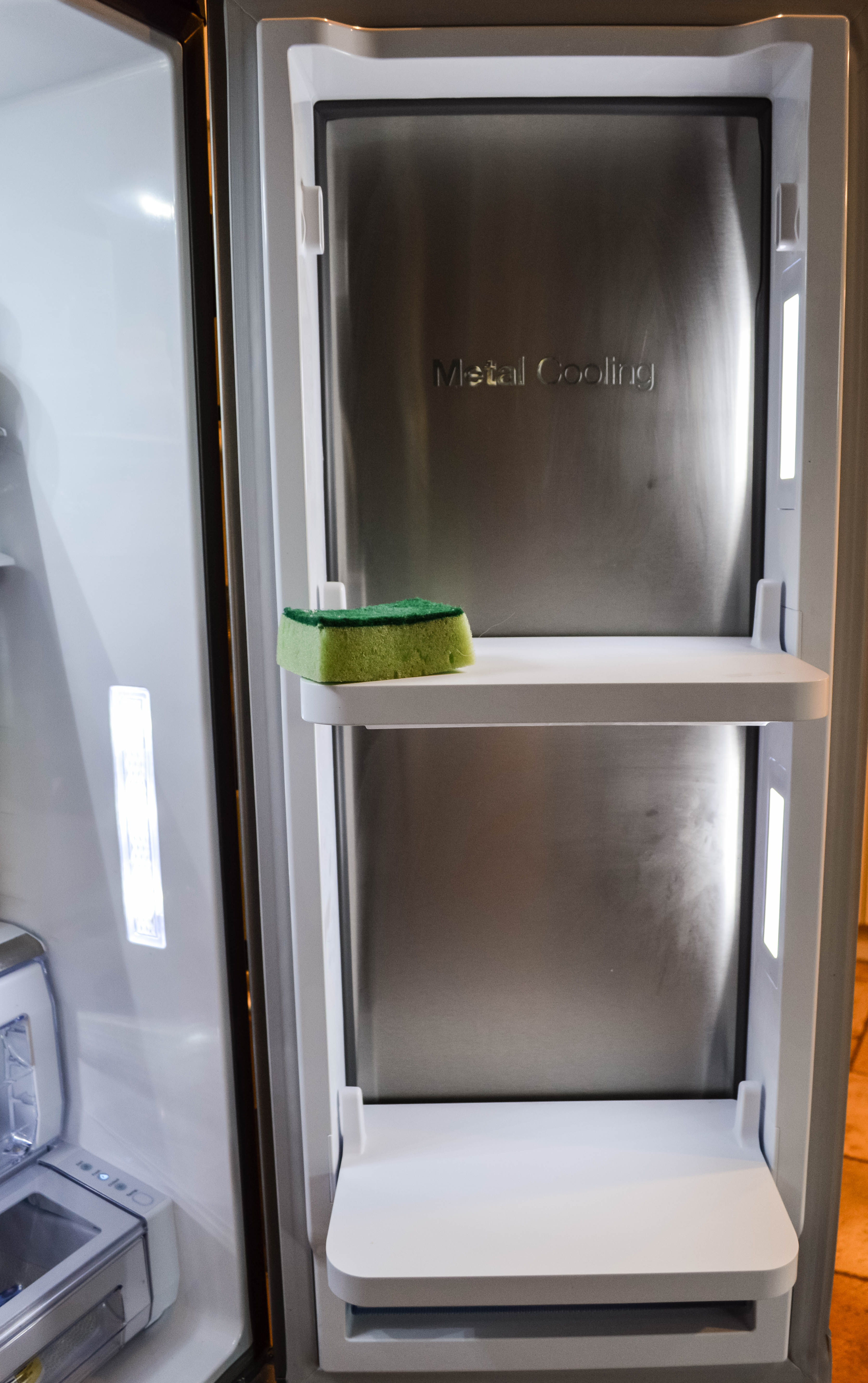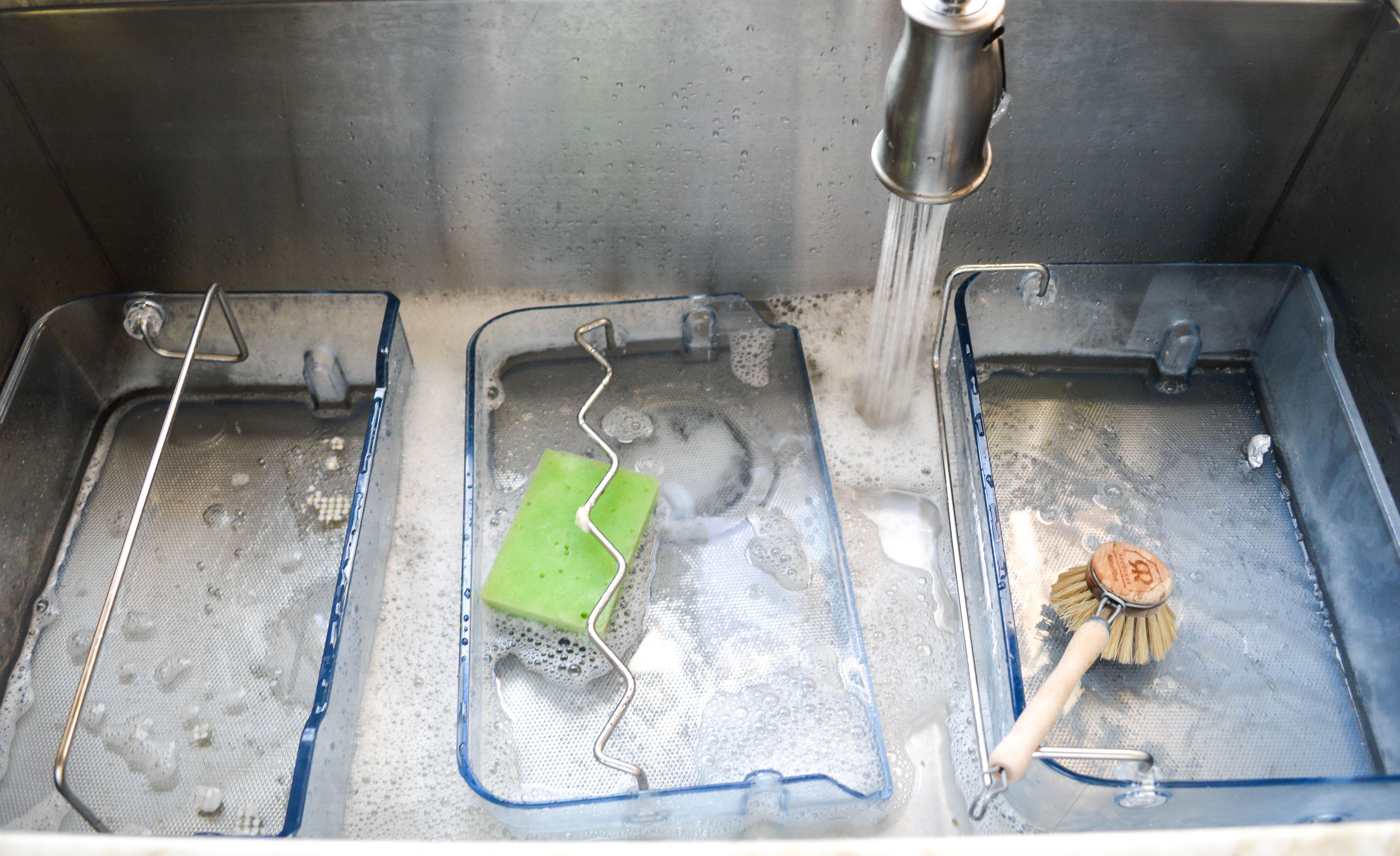 When putting the shelves back in, take advantage of adjustable shelves.
Install shelf liners for an easy cleanup.  I've always used plastic mats but this time around I'm trying out the washable cotton liners, so far I love them.
Now it's time to start putting everything back.
Let me preface this by saying there is not one "perfect" method, you have to do what works for you and your family.   I also need to add, our kids are older (10, 12, 14 so they don't have a problem reaching)  Also, keep in mind every fridge is different which means storage will be different with each model.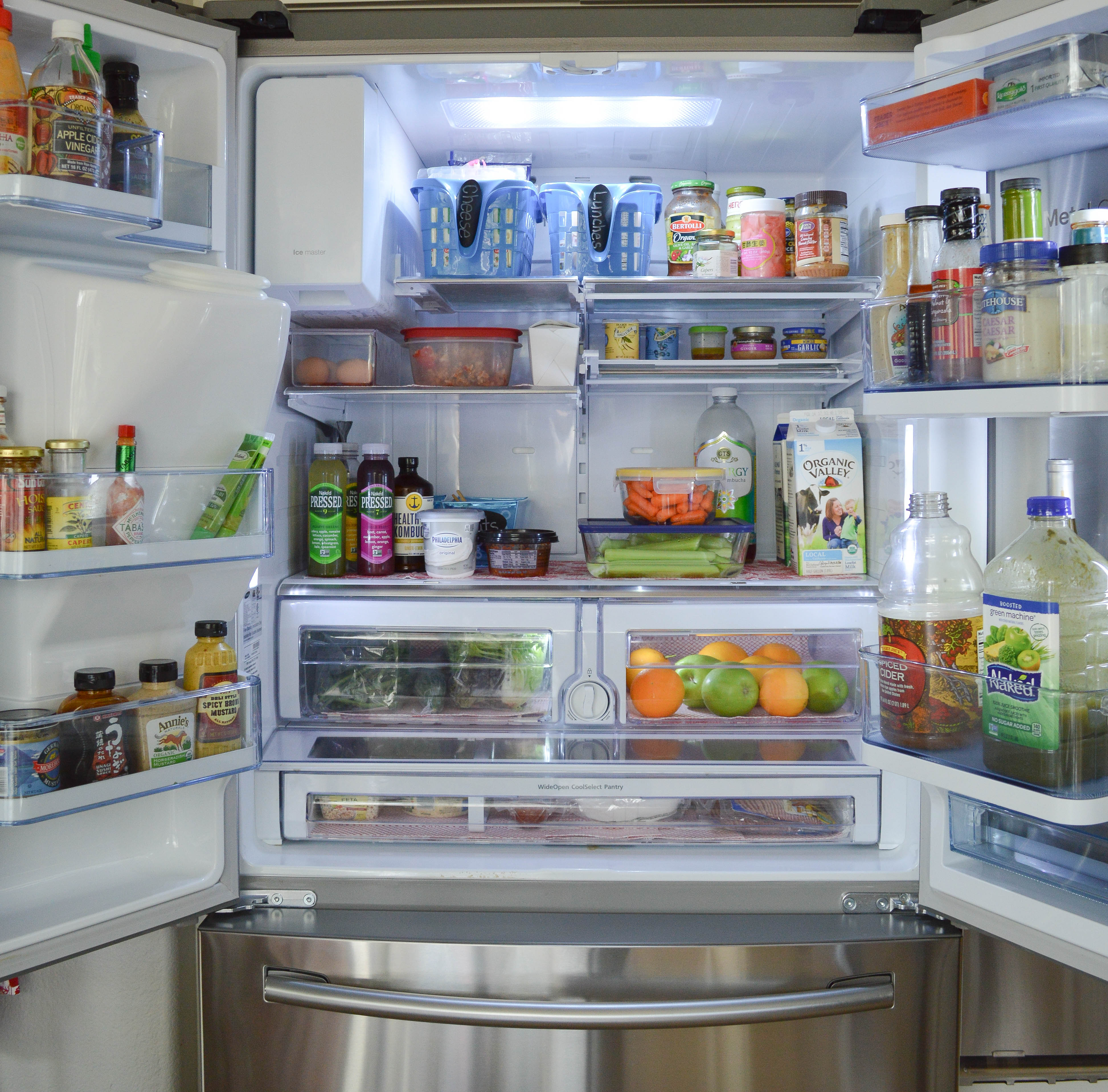 I placed larger condiments and baskets on the top shelf.