Can you believe Mothers Day is just around the corner?  Where does the time go, I have no idea!  If you are looking for a quick and easy gift for mom look no further, today I'm showing how to make herbal bath tea's!  Honestly, for Mother's Day I want nothing more then to spend time with my boys and end the day in a hot bubble bath filled with fabulous herbs!!  (Hint Hint Honey, are you reading?)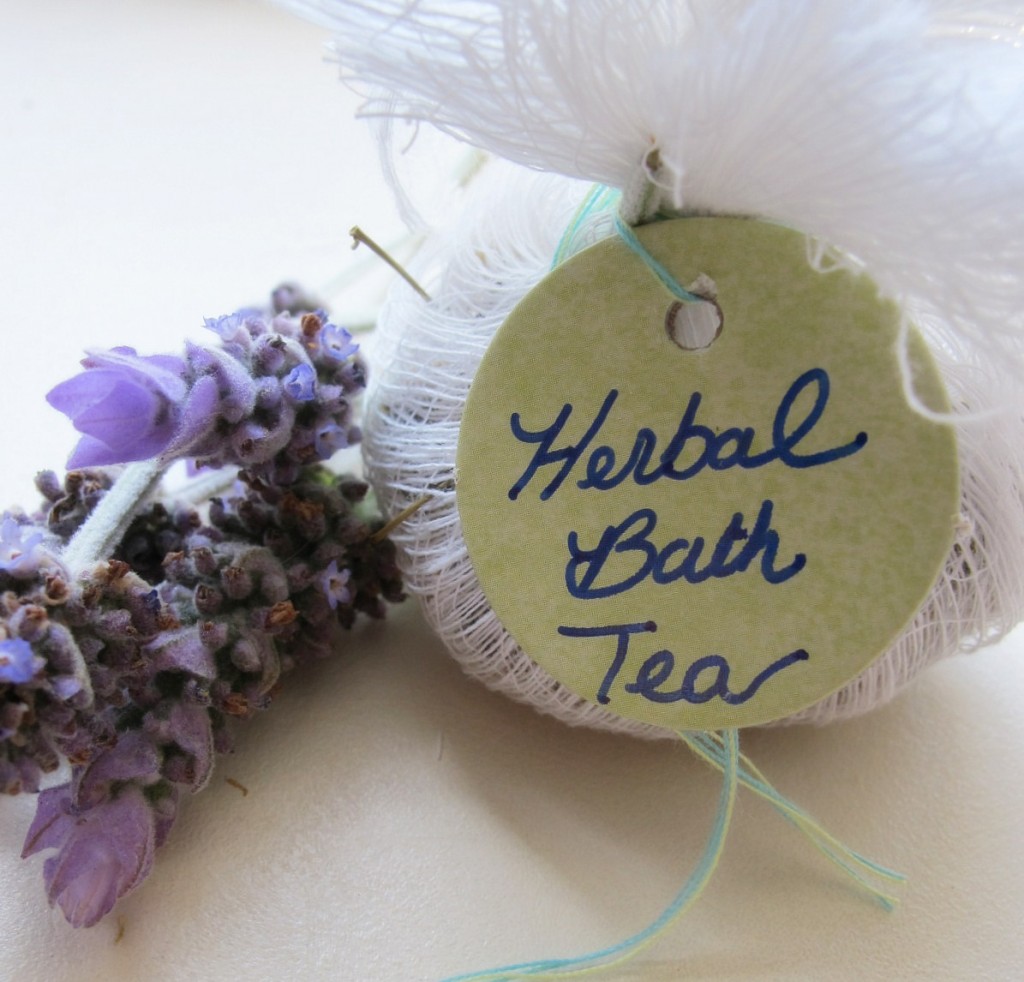 I used cheesecloth for my tea bags but you could use organza, muslin or purchase the empty press and seal tea bags.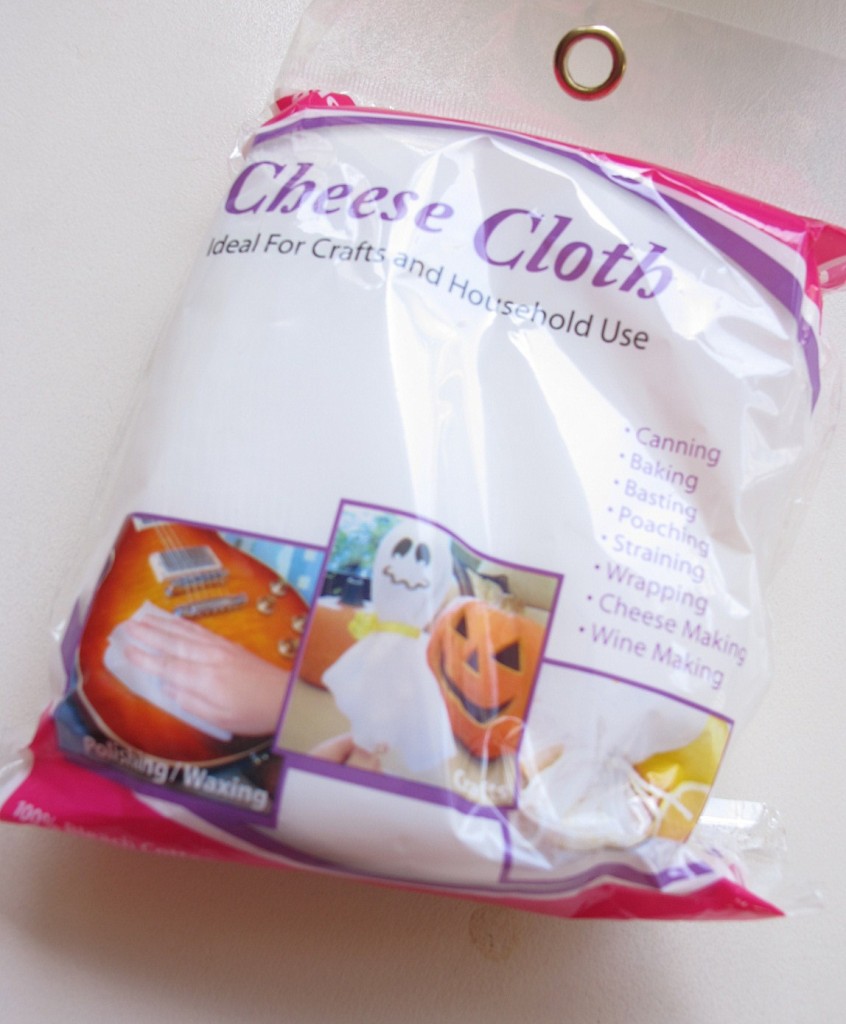 I used the following herbs:
Dried Chamomile
Dried Hibiscus
Fresh Lavender from our garden
Fresh Orange blossoms from our garden
Get creative, Epson salts, rosemary, rose petals, sage, your options are endless, use what makes you happy!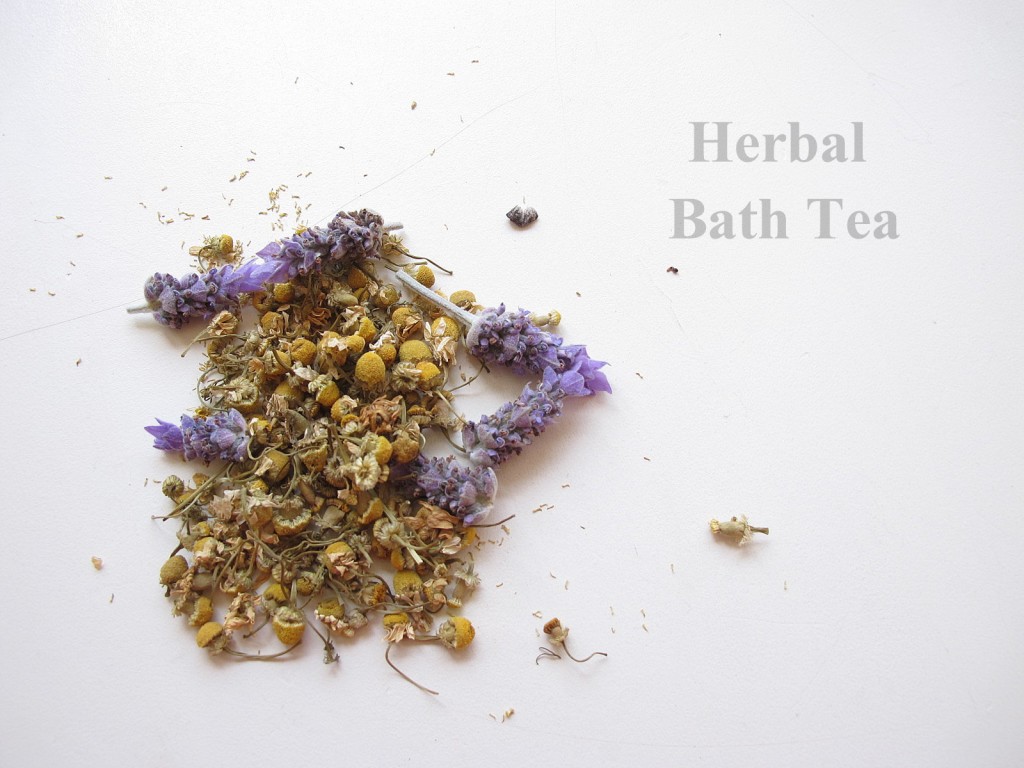 Love seeing the fresh lavender growing throughout our yard!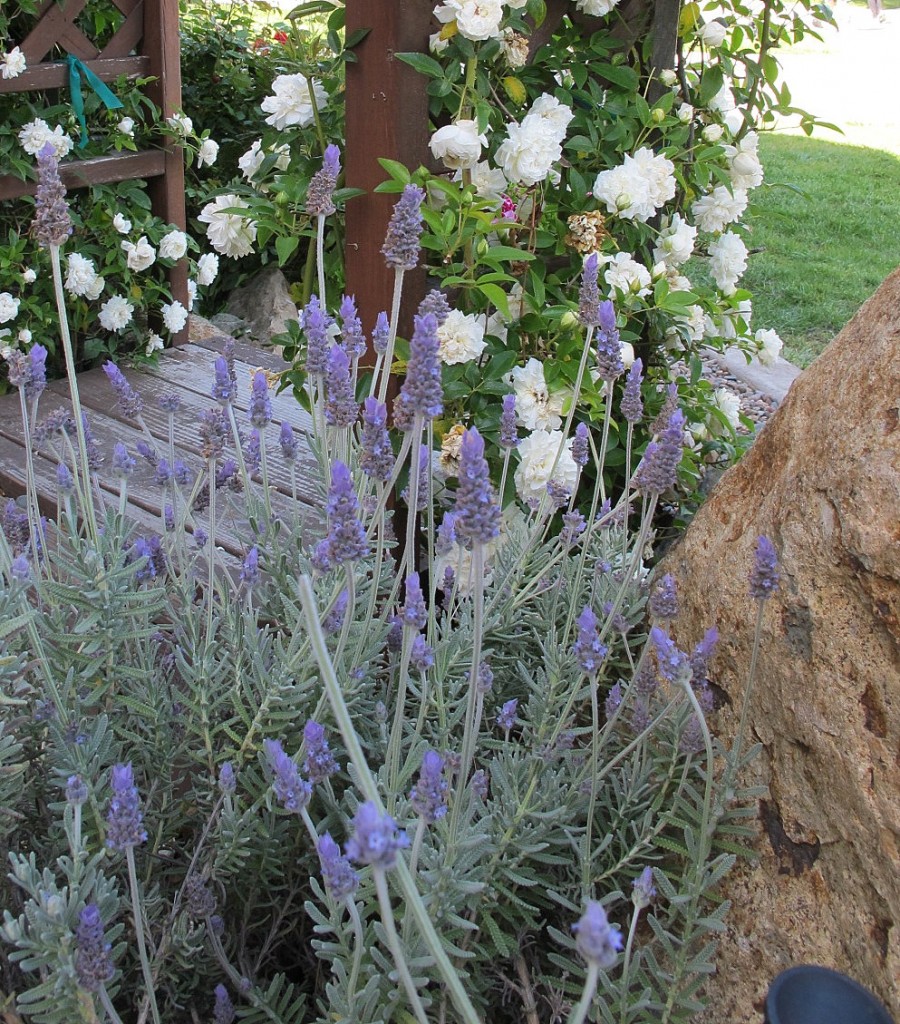 I cut a rectangle of cheesecloth, double layered it  and  added about 1/4 cup of the  herbs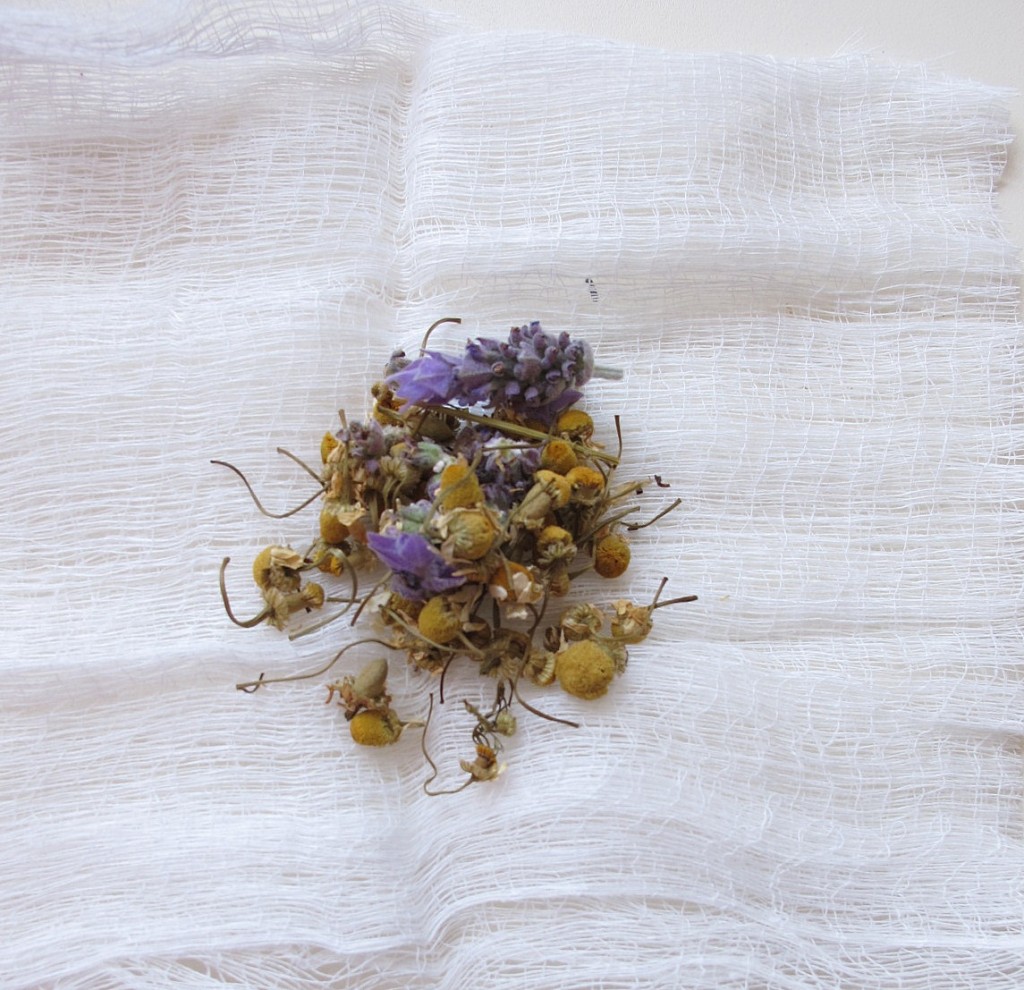 Tightly wrap with a ribbon and add a tag
~Such a perfect gift for any mother who is looking for a little R&R~
We just finished installing shutters in our bathroom, you can read about it here.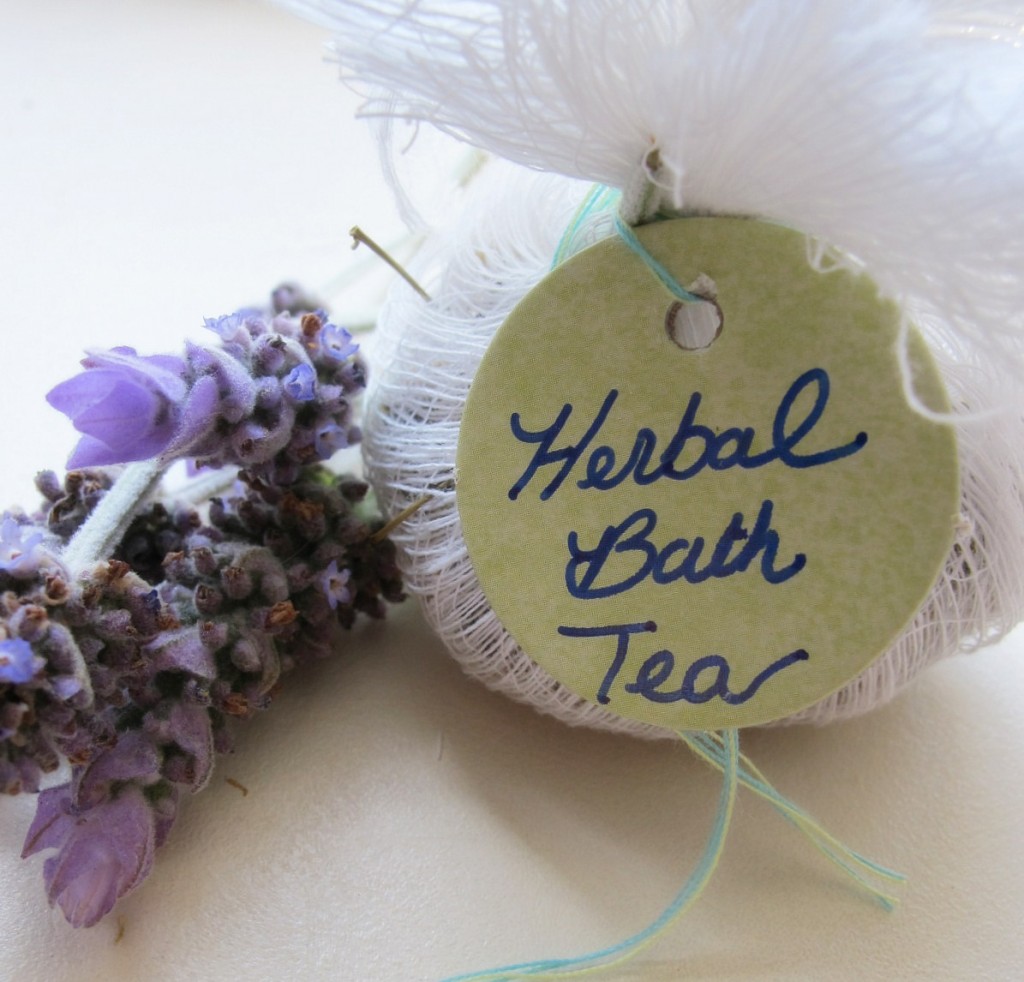 Looking for more amazing Mother's Day Gift ideas?  Look no further!
Wednesday, April 17th~Cupcakes and Crinoline
Thursday, April 18th~Dukes and Duchesses
Friday, April 19th~Setting for Four
Saturday, April 20th~Yesterday on Tuesday
Sunday, April 21st~Uncommon Designs
Monday, April 22nd~ homework 
Tuesday, April 23rd~ Making Lemonade
Wednesday, April 24th~ Domestically Speaking
Thursday, April 25th~Alderberry Hill
Friday, April 26th~My uncommon Slice of Suburbia
Make sure you stop by tomorrow for a chance at winning a $200 Visa gift card and prize package, yup no joke!
~Have a Super Fabulous Day~